Art to Heart - Heart to Art
The healing effects of… painting in nature… Immersed in the Magic of Bali
Painting and Adventure in Bali
On July 24th to  August 1st, 2021 in Bali.
9 Days/8 Nights.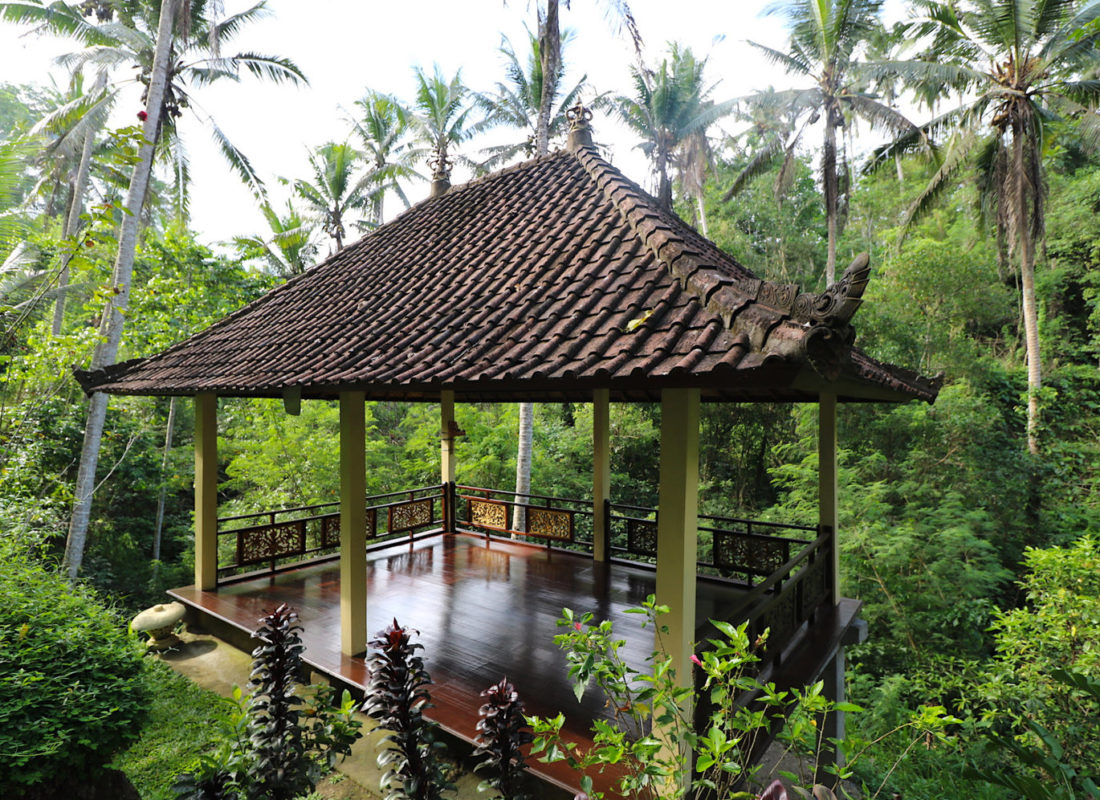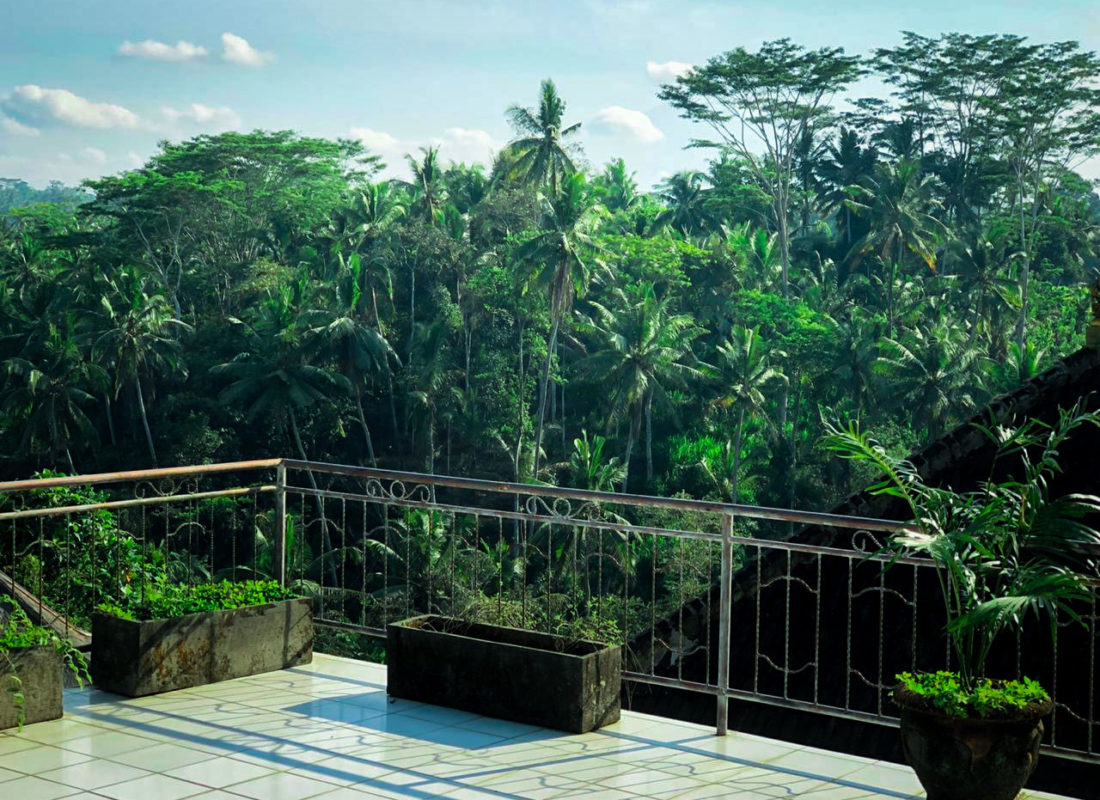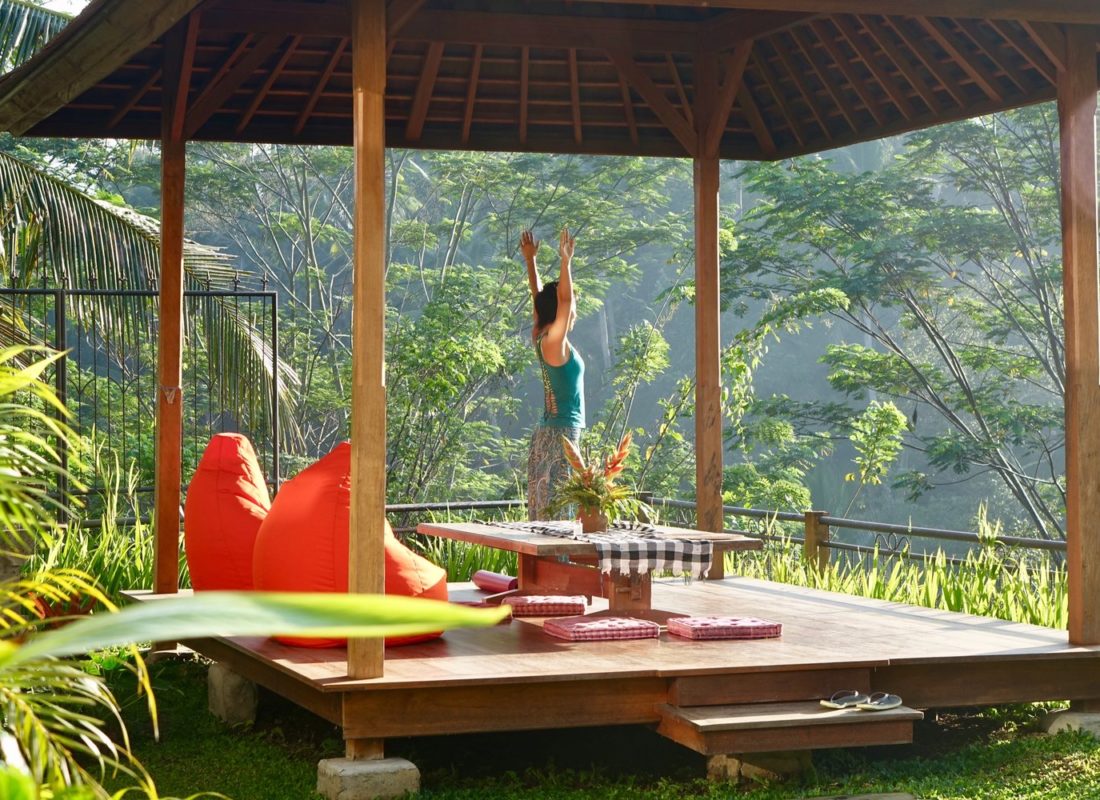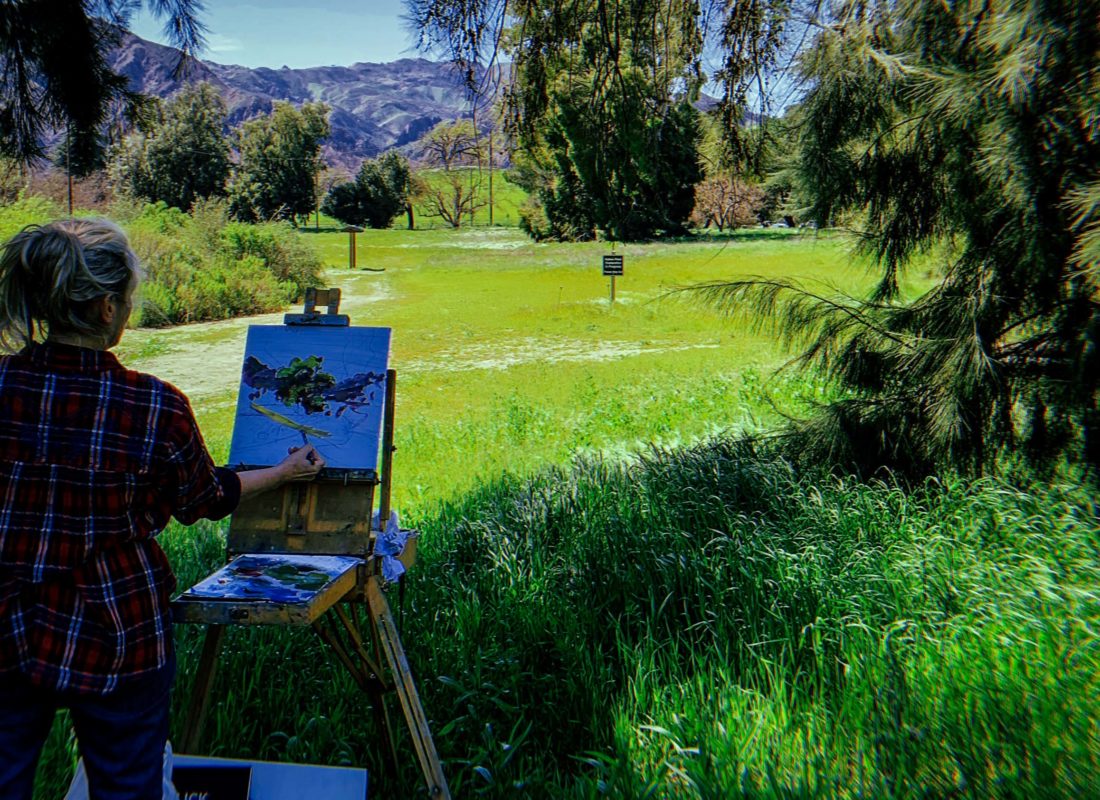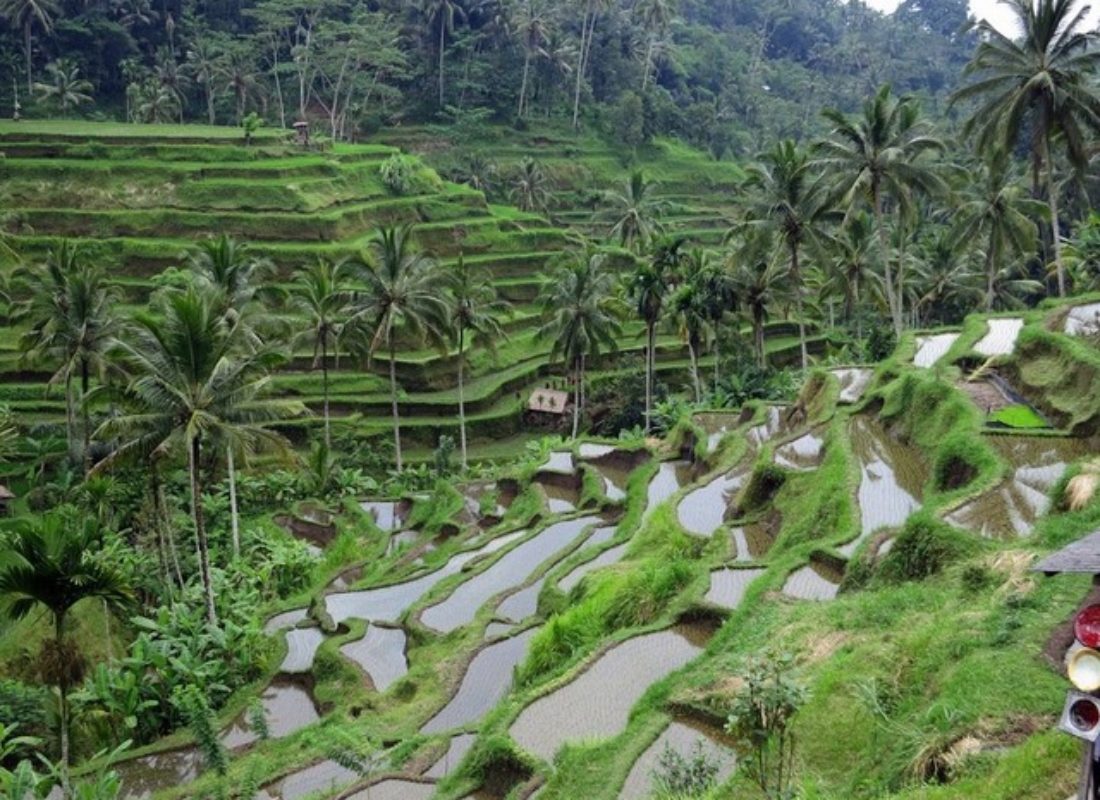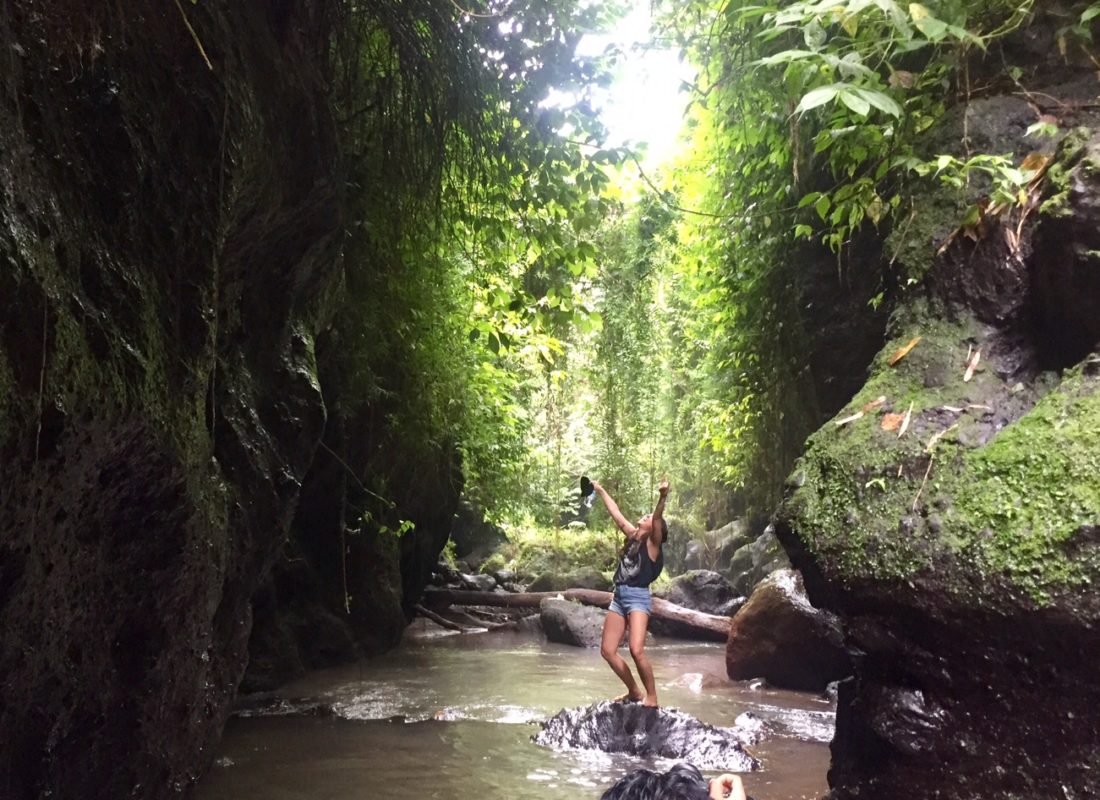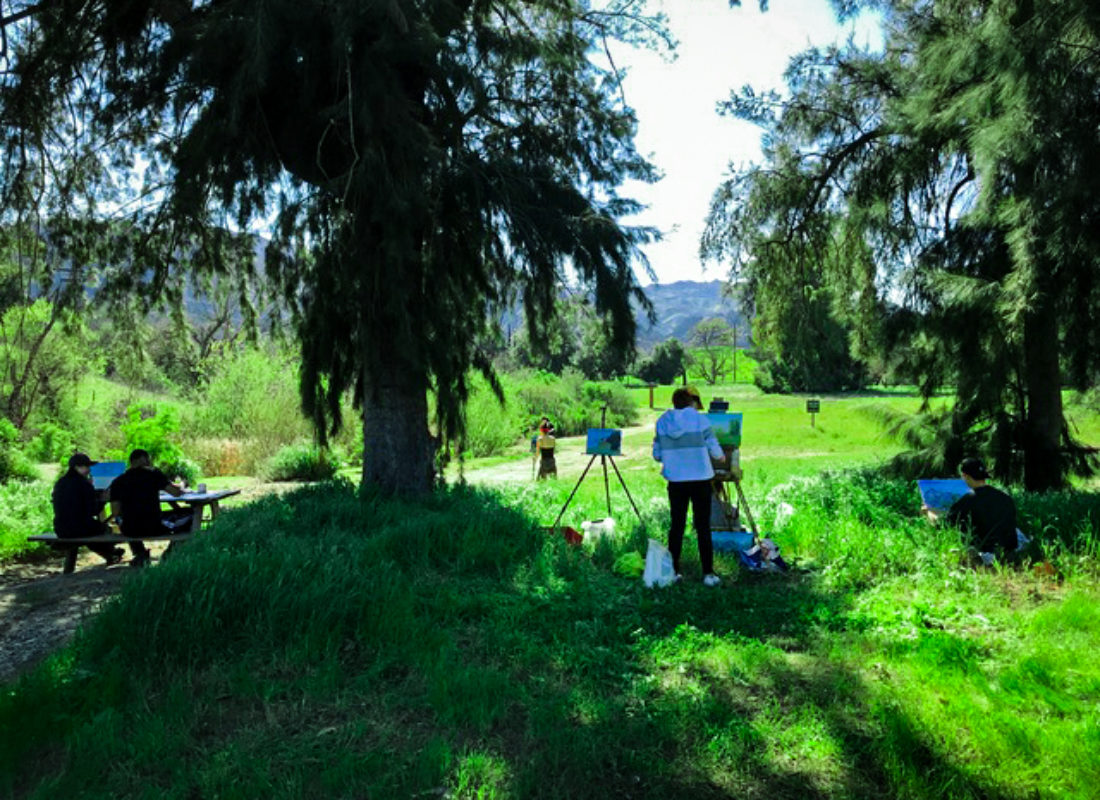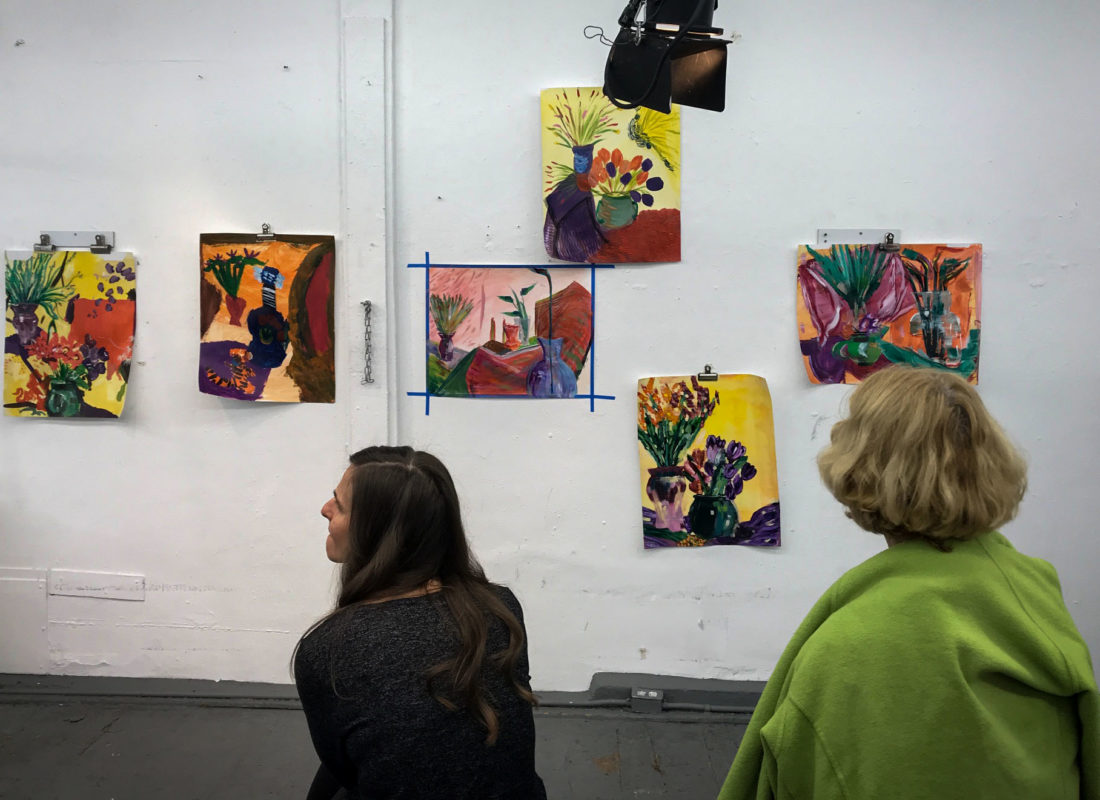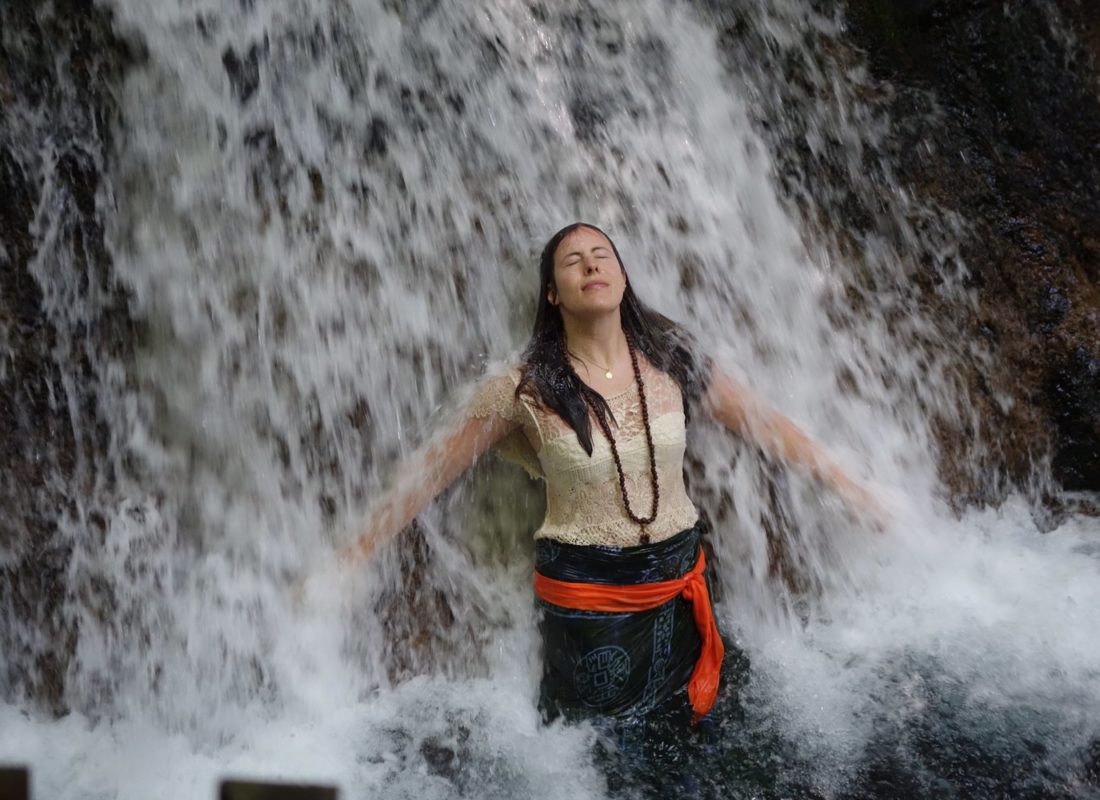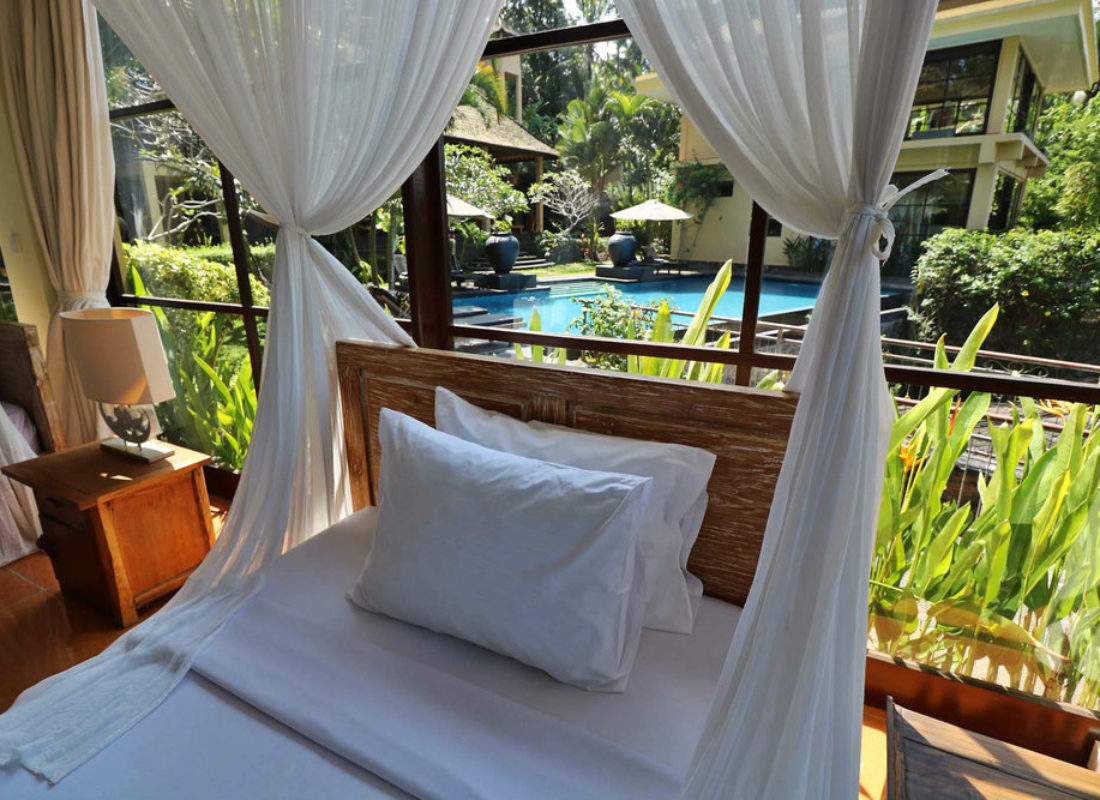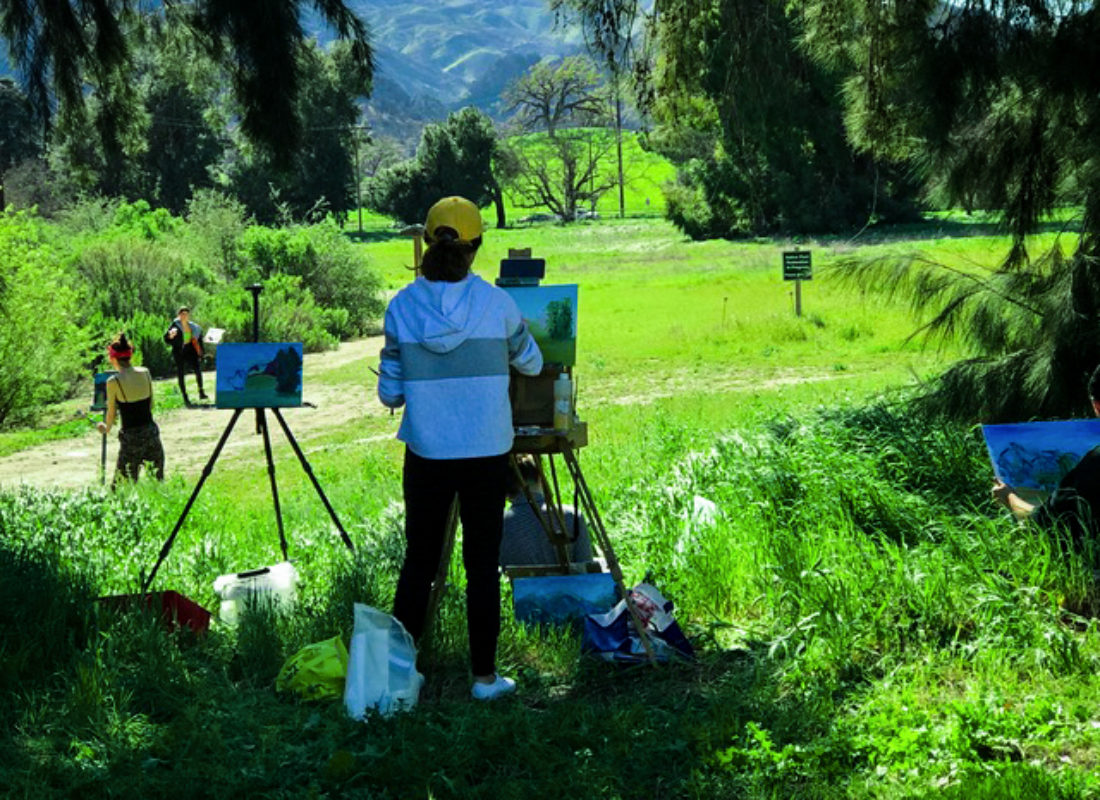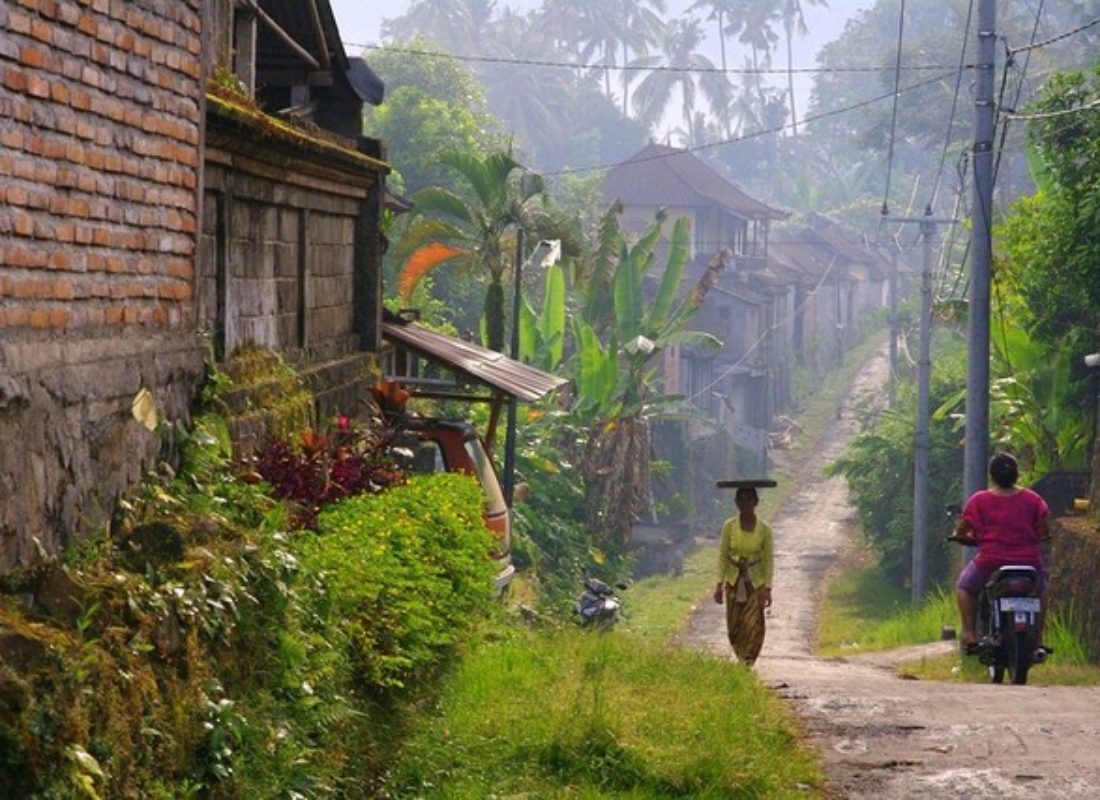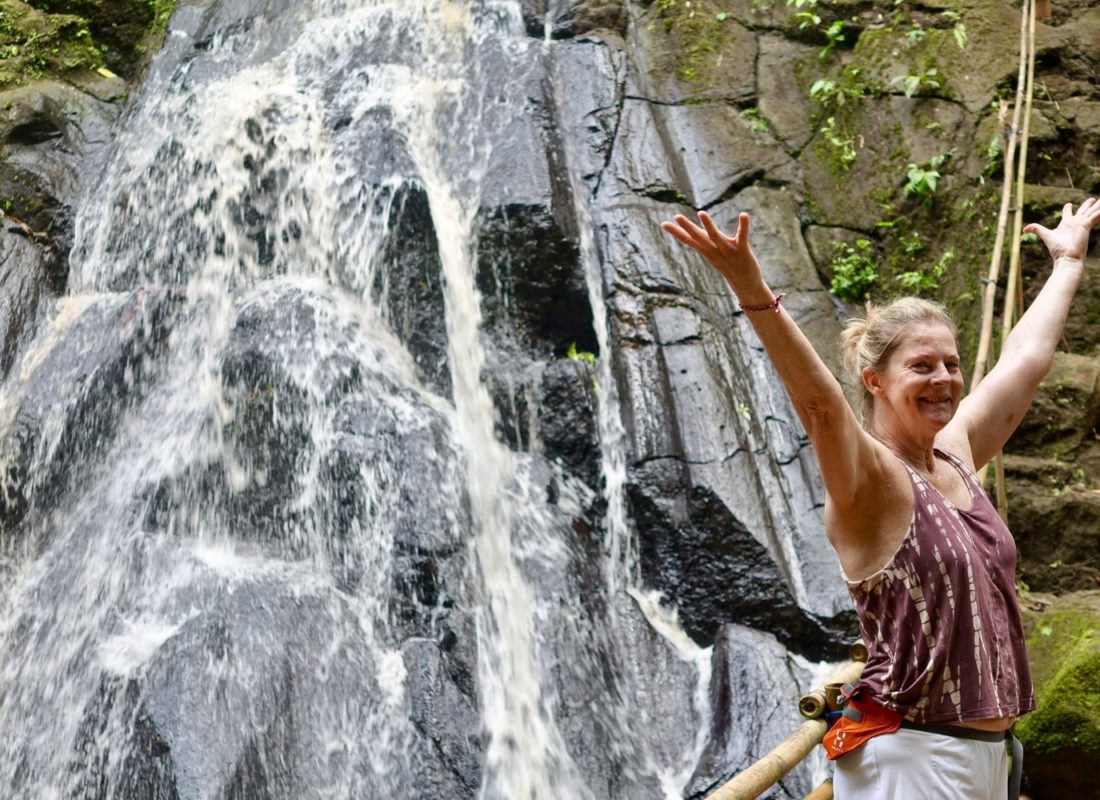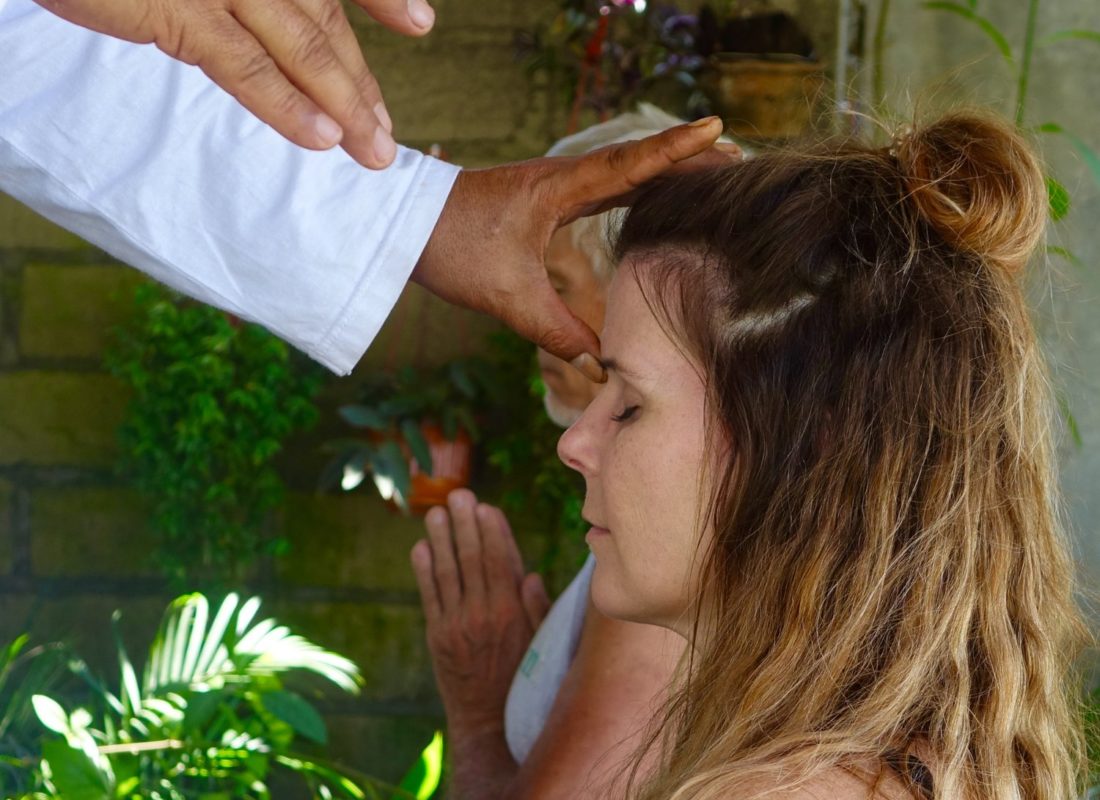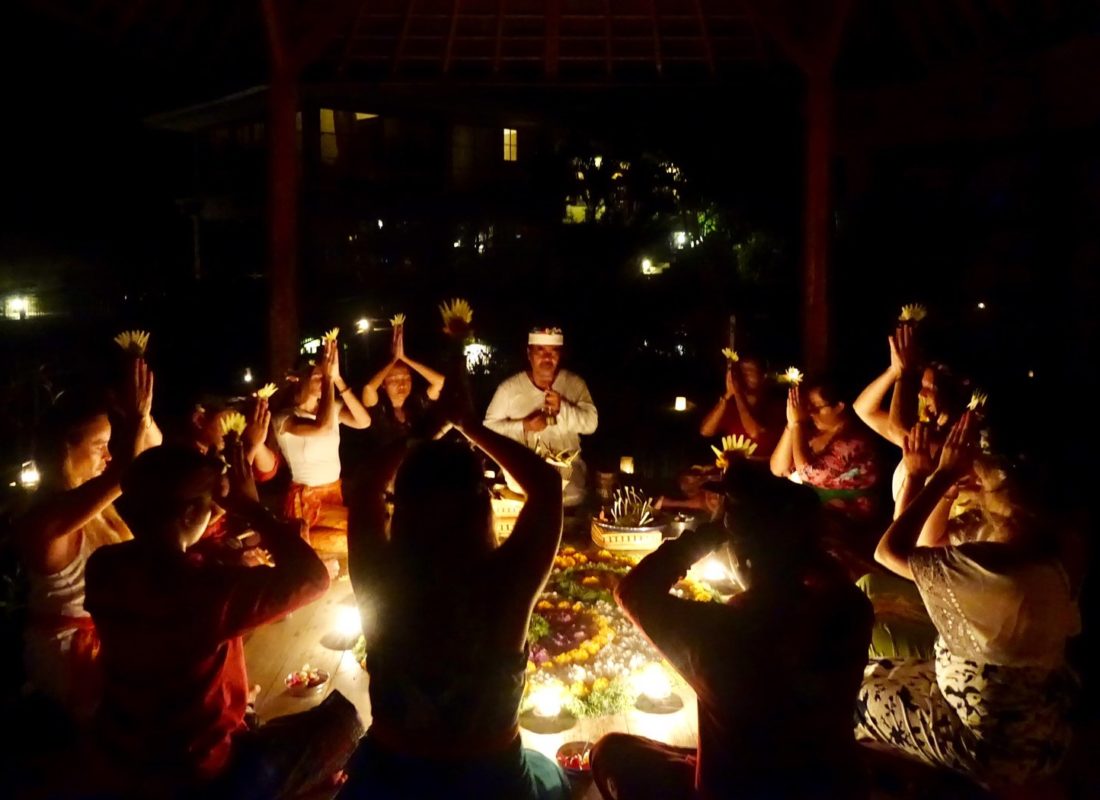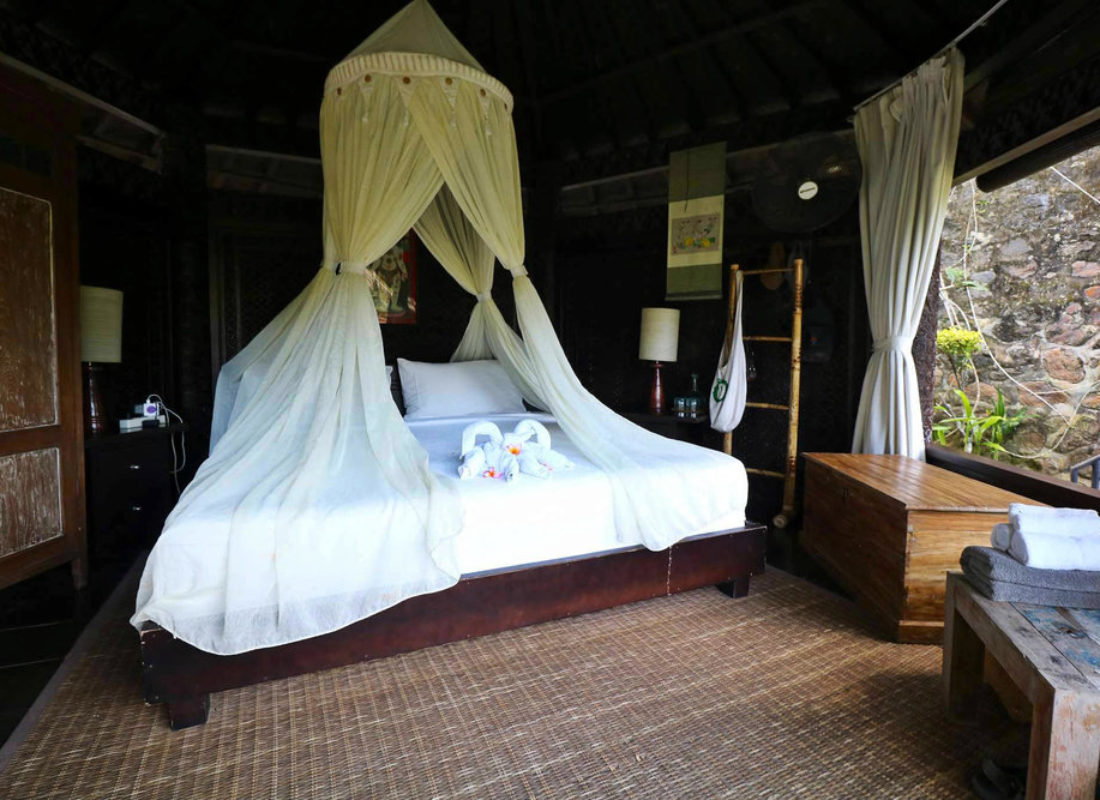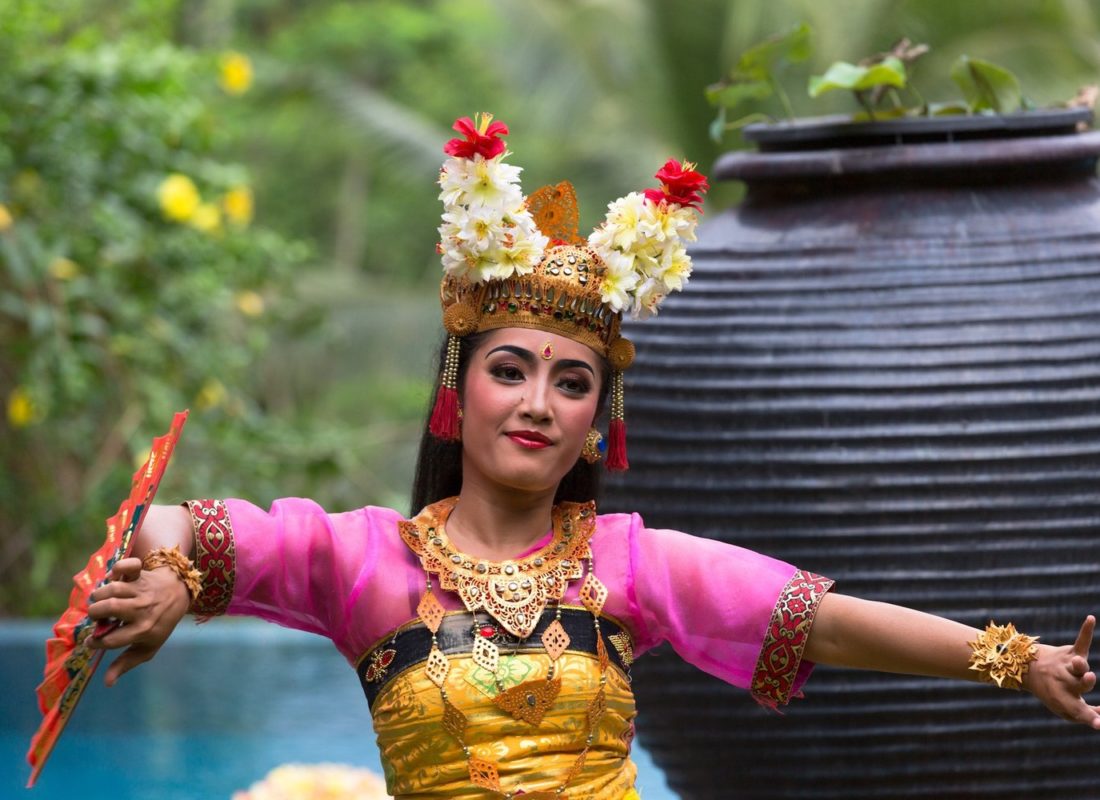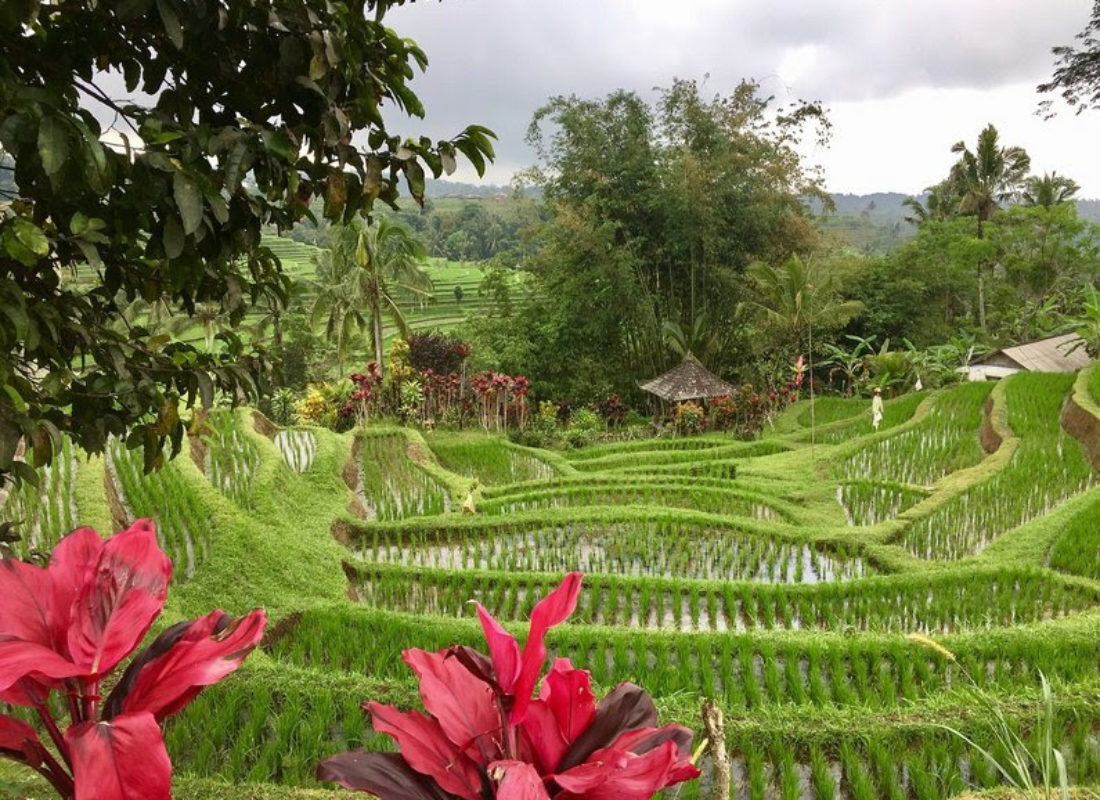 Bali Retreat and Art Workshop - Painting from the Soul
Join renowned artist and teacher Yvette Gellis for 8 nights and 9 days in beautiful Bali to paint in the lap of luxury, and in total relaxation. This art and adventure workshop is designed for students of all skill levels. Enrich your artistic practice while on vacation. You will also explore historic cultures, gourmet cuisine and beautiful landscapes. Working both in the studio and outdoors, students will learn to extract their visions from these rich landscapes through sketches, drawing, painting, and photographic reference, putting together high-impact paintings using color theory and composition. Each day will start with an invitational meditation, gourmet breakfast and a 3 hour art workshop. Afternoons will offer excursions, body treatments, downtime and on location painting sessions. Connect with your inner self through color, line and thematic interpretations that come to life on canvas.
EVERYTHINGS INCLUDED:
⇒ 9 Days/8 Nights in luxurious accommodations.
⇒ Airport transfers.
⇒ Transportation for all activities included in the retreat.
⇒ Taxes and Services: staff of 13, maid service 2x daily.
⇒ Welcome Balinese massage and an additional Bodywork treatment or  massage of your choice.
⇒ All Daily gourmet meals – brunches, dinners, and snacks
⇒ Daily meditation and energizing, Balinese ceremonies
⇒ Private nature hikes, waterfalls, rice fields and Ubud excursions.
⇒ Coffee, tea, drinks service begins at 6am
⇒ 24-hour herbal tea station
⇒ Art Workshop, art easels and private sessions with Yvette
⇒ Welcome gift package and eco water bottle
Villa Selat: https://www.villaselat.com 
With Shared Luxury Accommodation….………………………..$2,500
Single Luxury Accommodation (limited availability)………….$3,500
Deposit to Secure Workshop/Retreat Reservation at Villa Selat ……….…$ 750.00 
Balance of $1750.00 or $2750.00 Due on or before May 1st, 2021 
⇒ Payment Via PayPal,  Account:  [email protected]
⇒ You may also pay by a Personal Cheque

The healing affects of environment and food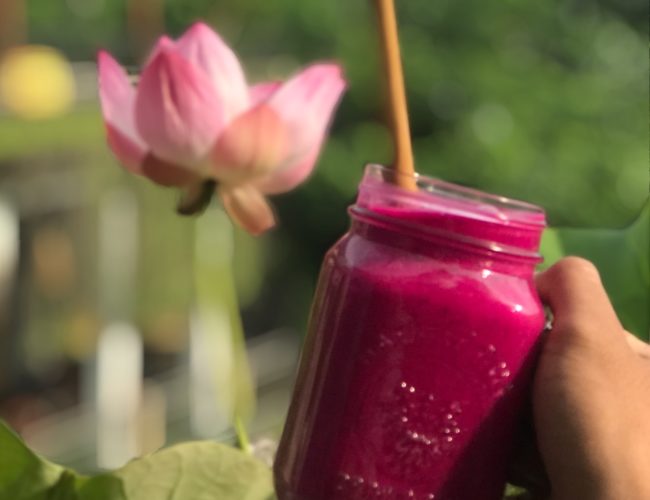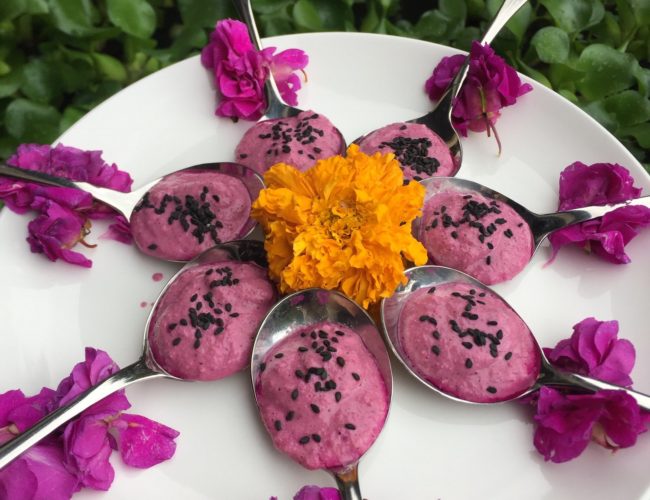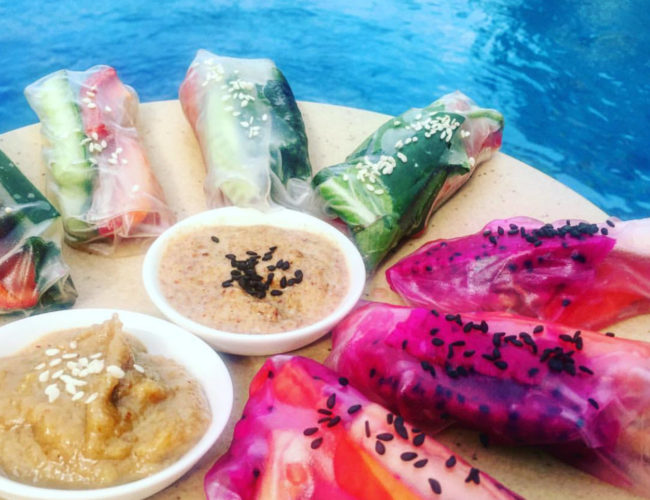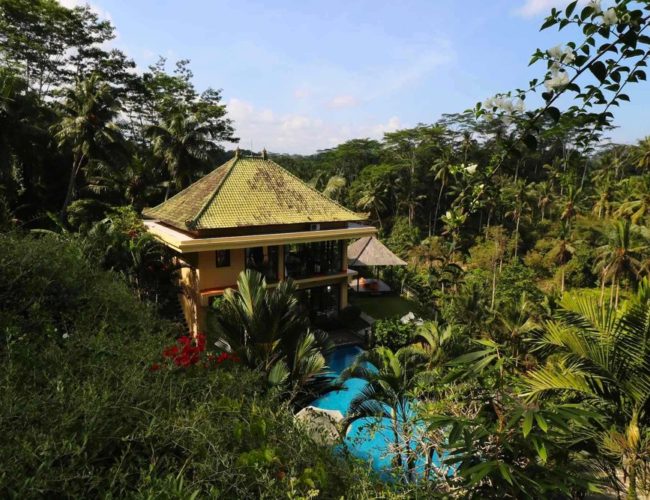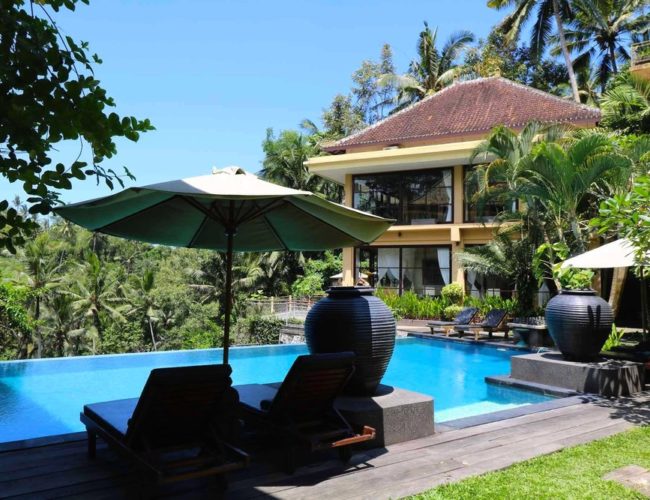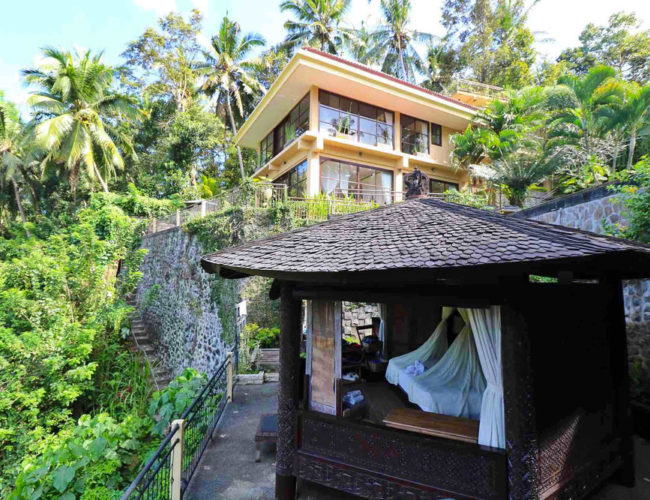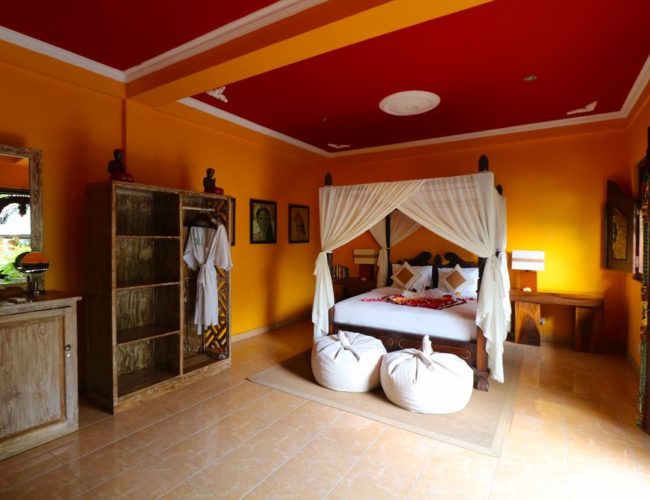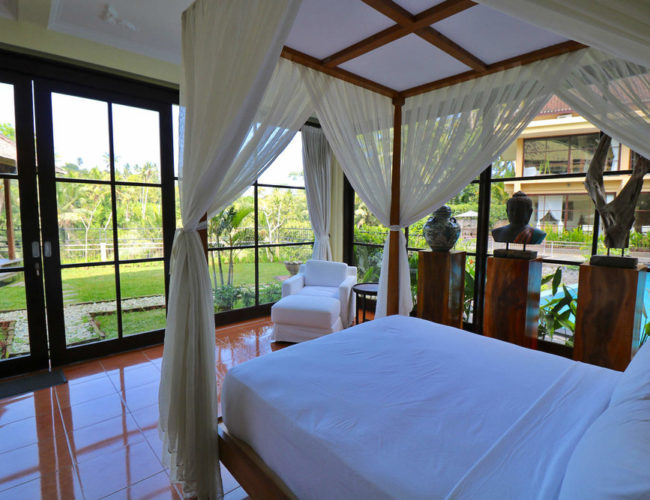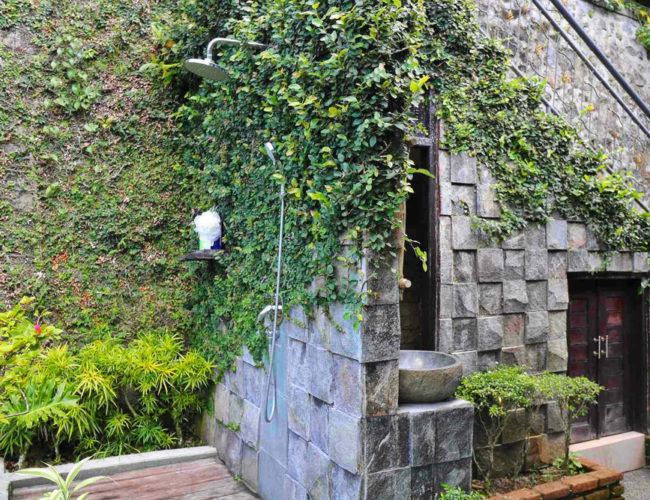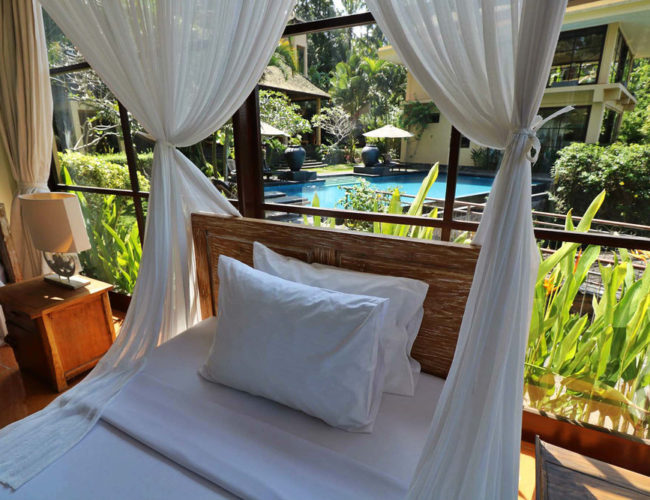 Explorations in Painting With Yvette Gellis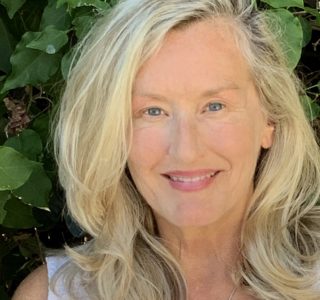 Yvette's professional approach to teaching is backed by 20+ years of professional painting, teaching at the University level and exhibitions of her paintings and installations in California , NY, and abroad. She is renowned for her flowing and dynamic style, her freedom to explore all aspects of her life and art, and the way she guides the viewer around her conceptual artwork. Yvette's students and clients learn through color, line and thematic interpretations that come to life on canvas. 
*Yvette will meet with everyone during the group painting workshop hours, and in private sessions.
Yvette Gellis (MFA, 2008, Claremont Graduate University) has exhibited nationally and internationally including venues such as the Pasadena Museum of California Art, the Landesgalerie Museum for Modern and Contemporary Art in Linz, Austria, St. Jacques Eglise in Dival, France, the Torrance Art Museum, Soulangh Cultural Park and Museum in Taiwan, Cao Shan Dong Men Art Museum in Yangmingshan, Taipei, and the 18th Street Arts Center in Santa Monica where she maintains her studio and active exhibition program.  Read More
"Yvette's teaching style is nurturing and positive and she brought things out in my art (my first formal art class) that I didn't know were possible. Painting with a gifted teacher such as Yvette, is truly a privilege!"
"Gellis is one the best professors that I have ever had in my whole entire life. She has a true passion for what she teaches, cares deeply about her students, and is brilliant in her subject! She is a true gem of Pepperdine and made me want to become an artist. Can not say enough good things about this woman!" Read More
Students of Pepperdine University
"I am very fortunate to have the incredible opportunity to work with Yvette! She is an extraordinary teacher and artist! She cares deeply about each student, listens carefully and goes to the very essence of what you are trying to accomplish. Her ability to bring out the best in each of her students is truly remarkable. She encourages you to take risks and experiment with a variety of techniques. She poses questions and ideas that really make you think, and provides a positive atmosphere of support. Yvette's tireless and enthusiastic dedication to each student's progress and success as an artist is truly an inspiration. "
Hurry up:
If you would like to join Yvette and share in her unique artistic journey, you can make your reservation now. There are 7 spots available. The number of guest will be 10.
Deposit to Secure Workshop/Retreat Reservation at Villa Selat ……….…$ 750.00 
Balance of $1750.00 or $2750.00 Due on or before May 1st, 2021 
⇒ Payment Via PayPal,  Account:  [email protected]
⇒ You may also pay by a Personal Cheque